Kyle sporting a shirt from Doha, Darwin, hot hot hot, neutral color (sugar daddy?)
chai! tasty honey sesame chicken, washer/dryer shopping, he wants to build things
lunch, Darwin napping, tasty summer pasta
change in Army schedule- making lunch/dinner for Kyle in the morning, baking cookies and gifted awesome stackable baking rack! new phone case, it actually fits, taco dinner
D in the sink, breakfast, leftover wedding straws are the best, limeade
wedding thank-yous arrived, washer/dryer shopping- we decided on this set. there are so many buttons!
Claire bought some bacon soda to bring back to Australia...
our machines arrived yesterday! Kyle put this picture of a puppy he won't let me get on my desktop. How mean :)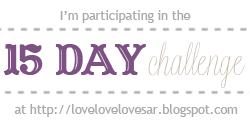 What is something you've always wanted to do but haven't? Why not?
I think it is easier to think of things I have done that I would like to do again, this time with Kyle, such as going up in a hot air balloon, whale watching, and a trip to Finland. As for something more long term,
always
is a big, long word. The only thing I can think of always wanting to do is to be a mother. We are planning on waiting until I finish grad school, so two years from now we could be prepping for or close to welcoming a little one!
- Mrs. M